WELCOME TO LANGTOFT PRIMARY SCHOOL!
Do you have a child starting school in September 2024?
If so, then now is the time for you to be choosing a primary school that is right for your child. We understand that choosing the right school for your child is not always an easy one and so we offer a helping hand to families by inviting them to visit our school and to see for themselves what we have to offer.
We are delighted to be able to hold three open days for new families looking to start school with us in September 2024. The open days will be held on Wednesday 1st November 9:15-10:45am, Wednesday 8th November 1:30-3:00pm and Wednesday 8th November 4:00-5:30pm, with Mrs Wood, Headteacher, giving her welcome introduction before our wonderful Year 6 pupils give you a tour of the school.
For further information please contact the school office on 01733 343419 or via email enquiries@langtoft.lincs.sch.uk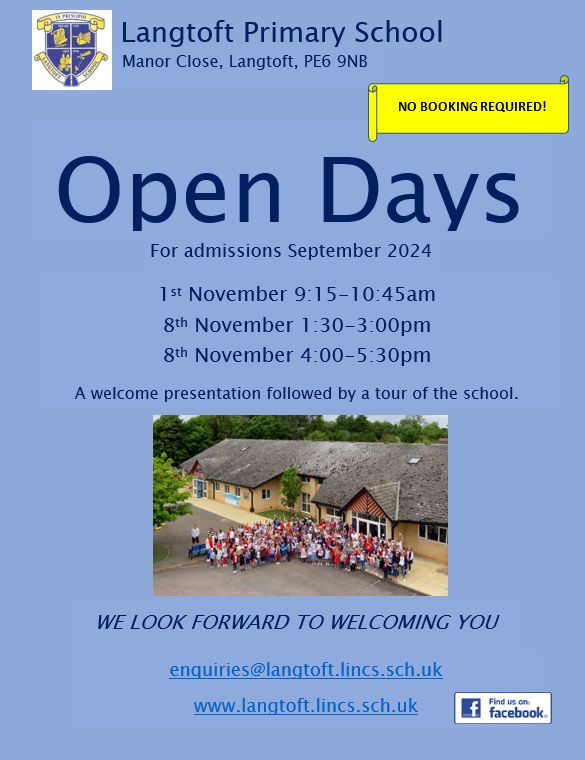 We have also produced a video of our school which highlights some of the wonderful things we do here at Langtoft Primary School.