OPAL (Outdoor Play & Learning)
Article 31 of the UN Convention on the Rights of the Child states that 'A child has the right to rest and leisure, to engage in play and recreational activities appropriate to the age of the child and to participate freely in cultural life and the arts.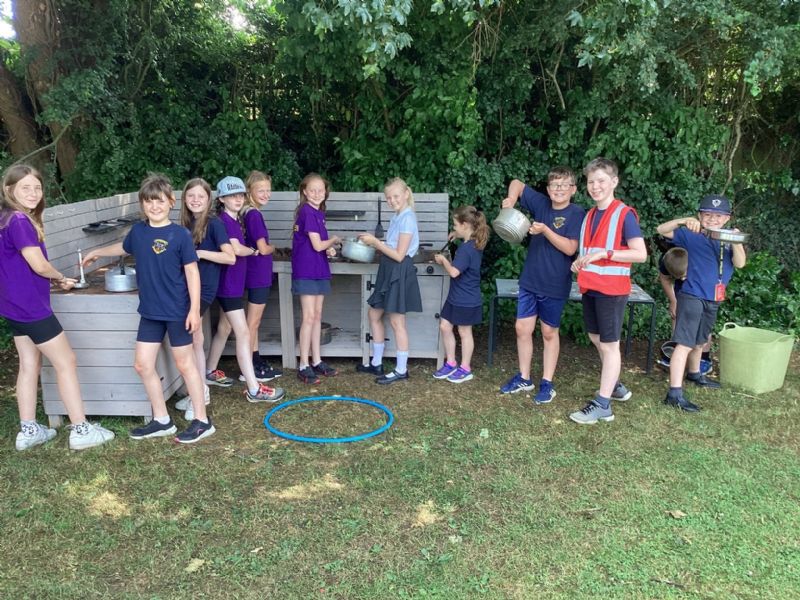 In June 2023, Langtoft Primary School began its participation in the Outdoor Play and Learning (OPAL) Primary Programme – an award-winning, mentor supported school improvement programme which is endorsed and supported by Sport England. OPAL is the only programme of its kind that has been independently proven to sustainably improve the quality of play in British primary schools.
At Langtoft Primary School, we recognise that play is an integral part of a happy and healthy childhood. With playtimes making up 20% of the school day, we believe in providing consistently high-quality, sustainable play opportunities for all children. These inclusive opportunities in play are achieved by offering carefully considered outdoor spaces, equipment, and toys that offer a rich choice of accessible play experiences for every child. At Langtoft, we are firmly committed to using our school vision and play policy to guide our planning and actions in providing play opportunities for children. We believe play has a vital role in children's health, happiness, and well-being. It creates children who are independent, confident, imaginative, adaptable, social and able to assess risks. These skills link closely to our core values: Resilience, Cooperation, Confidence, Respect, Independence, Consideration & Ambition, which were developed to encourage and teach essential life skills across the whole school day.
Through regular play assemblies, the children are taught about dynamic risk assessments and playing co-operatively with others.
Even though we have just embarked on our OPAL journey, we are already providing the children with:
Creative and open-ended ways to play outside with upcycled materials and natural loose parts – such as tyres, pallets, boxes and pots & pans.
Opportunities for children to take responsibility for their play.
Outdoor play in all weather and all seasons.
Risk-benefit approach to supervision which allows children to experience managing risk in their play – allowing the children freedom to explore the whole school site.
Over the coming months we will be introducing further loose parts and materials which children can use in their play, with the support of our school family and local community.
We will be seeking items such as:
Suitcases of any size and type
Anything on wheels/castors
Plastic milk crates/supermarket delivery crates/plastic bread trays
Briefcases, especially hard cased ones
Road signs and cones
Kitchen pots, pans, baking trays, work tables, wooden spoons, chopping boards
Tools like small spades/shovels, trowels and brooms
Tubes of various sizes and various materials
Buckets
Nets and thick ropes
Keyboards/torches/laptops/calculators/mobile phones/desk phones/webcams/cameras that are no longer working
Fabric (large sheets/brightly coloured fabric)
Foam sheets/bodyboards/camping roll mats/yoga mats
Wooden pallets
Metal frames
Cable drums
Guttering
Noodles (the type you use in the swimming pool!)
Hats/scarves/jazzy shirts/elasticated skirts/waistcoats/wedding dresses/character costumes
Pegs (to help to set up dens)
If you have any items that you are looking to get rid of, please consider donating to us.
We follow advice from the Health and Safety Executive, who support active play in schools.
"HSE fully recognises that play brings the world to life for children. It provides for an exploration and understanding of their abilities; helps them to learn and develop; and exposes them to the realities of the world in which they will live, which is a world not free from risk but rather one where risk is ever present. The opportunity for play develops a child's risk awareness and prepares them for their future lives. (From the Health and Safety Executive's Children's play and leisure - promoting a balanced approach.)"
You can read our play policy here: OPAL Play Policy